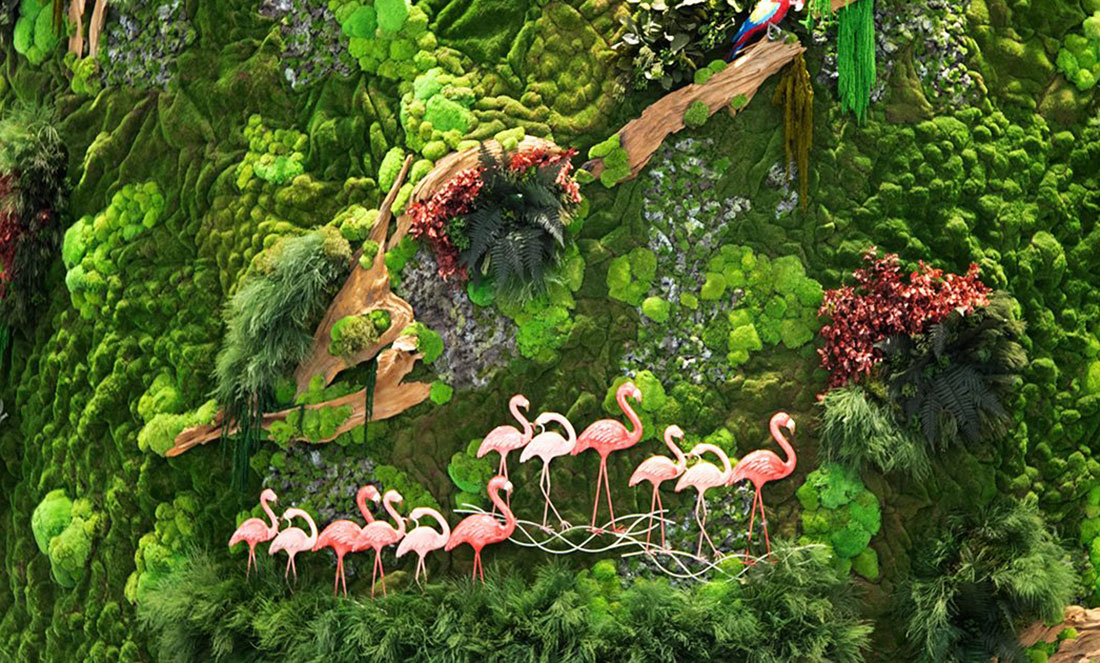 5 Benefits of Moss Walls in Singapore
'Moss walls' – the growing trend in live greenery decor
Carefully created with preserved mosses, a moss wall is a preferred choice among homeowners as well as corporates, as it enhances aesthetic beauty and offers an assorted array of functional perks. It is certainly a type of green wall that is growing in popularity across Singapore.
What are the benefits of moss walls?
Moss art walls can be a boon to us in different ways. Having a moss wall works to your advantage in many ways:
Lightweight
Being lightweight, preserved moss does not require heavy or cumbersome support infrastructure.
Economical
Compared to live greenery, preserved moss walls are a cost-efficient yet sensible alternative.
Enhanced productivity and improved focus
Research has conclusively established that people tend to be more efficient at work when there are plants in the immediate vicinity. Clear benefits include enhanced productivity, sharper focus, and reduced stress levels.
Customization and personalization
You can enjoy the design you desire by enhancing the preserved moss wall with fresh flowers, ferns and foliage that have undergone a suitable conservation process.
Dial down on the decibels
Moss walls can be helpful in cancelling noise. While the vegetation blocks high-frequency sound waves, the supporting structure reduces low-frequency noise, effectively lowering the decibel level and promoting tranquility in the room.
Mosscape: Your best choice for moss wall art in Singapore

Standing at the intersection of horticulture and state-of-the-art technology, Mosscape specializes in curating both preserved and artificial moss walls that offer the best value for money.
Our freshly harvested plants are treated with a plant-based and 100% biodegradable preservation liquid. It replaces the sap and water within the plant, forming a still-image of nature to create our beautiful vertical garden walls. Easy to install and virtually maintenance-free, our moss walls will be one of your best green decor pieces!
Enjoy them in a vast array of beautiful installations – from wall-mounted moss art pieces to large green vertical walls. Our beautiful moss walls are curated by our in-house designers with flowers and plants that are carefully harvested at their peak from Spain and Finland.
Looking for the perfect moss wall for your home or office in Singapore?
Learn more about how Mosscape can bring your walls alive with our moss walls today!
Get in touch with us