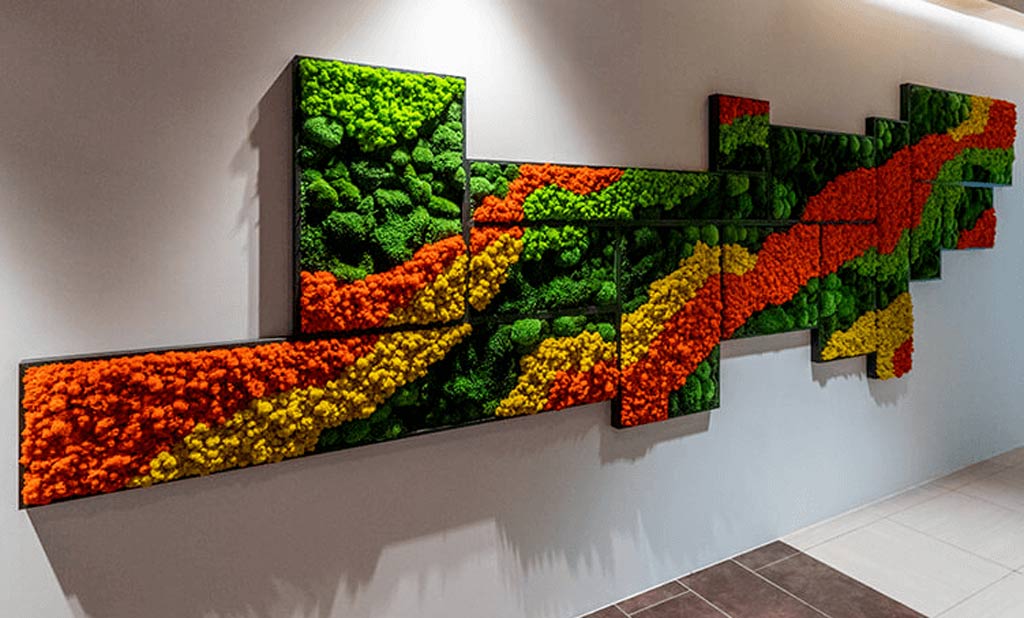 Green Moss Art for Lively Interior Design Projects
The beauty of green interior design
A splash of natural-looking greenery added to your interiors, can be in the form of an indoor moss garden or majestic green moss art wall. Aesthetically tuned to match your style, a green interior design can elevate any home or office space to a gorgeous piece of heaven.
Not everyone is lucky enough to have their own luxurious garden. Hence, the popularity of green interior options in Singapore.
What can moss art be made of?
The green and fluffy moss used in moss art creations for your interiors can be made of preserved moss or artificial moss. Preserved moss is natural moss that has been treated in a way that keeps it looking fresh and beautiful. Wall mounted preserved moss art pieces are so convenient that they need no water or sun.
Artificial moss art is made of imitation moss that resembles the real thing. Some people might opt for artificial moss for their green interior design as it involves zero maintenance and is available in a larger variety.
Green moss art ideas
Brighten up the waiting area or lobby of any commercial establishment. Liven up a dreary nook in homes or give the kitchen a fresh, hospitable feel with some intricate moss art.
Get in touch with us today to know more about how we can bring your client's spaces to life with our moss art creations!
Get in touch with us