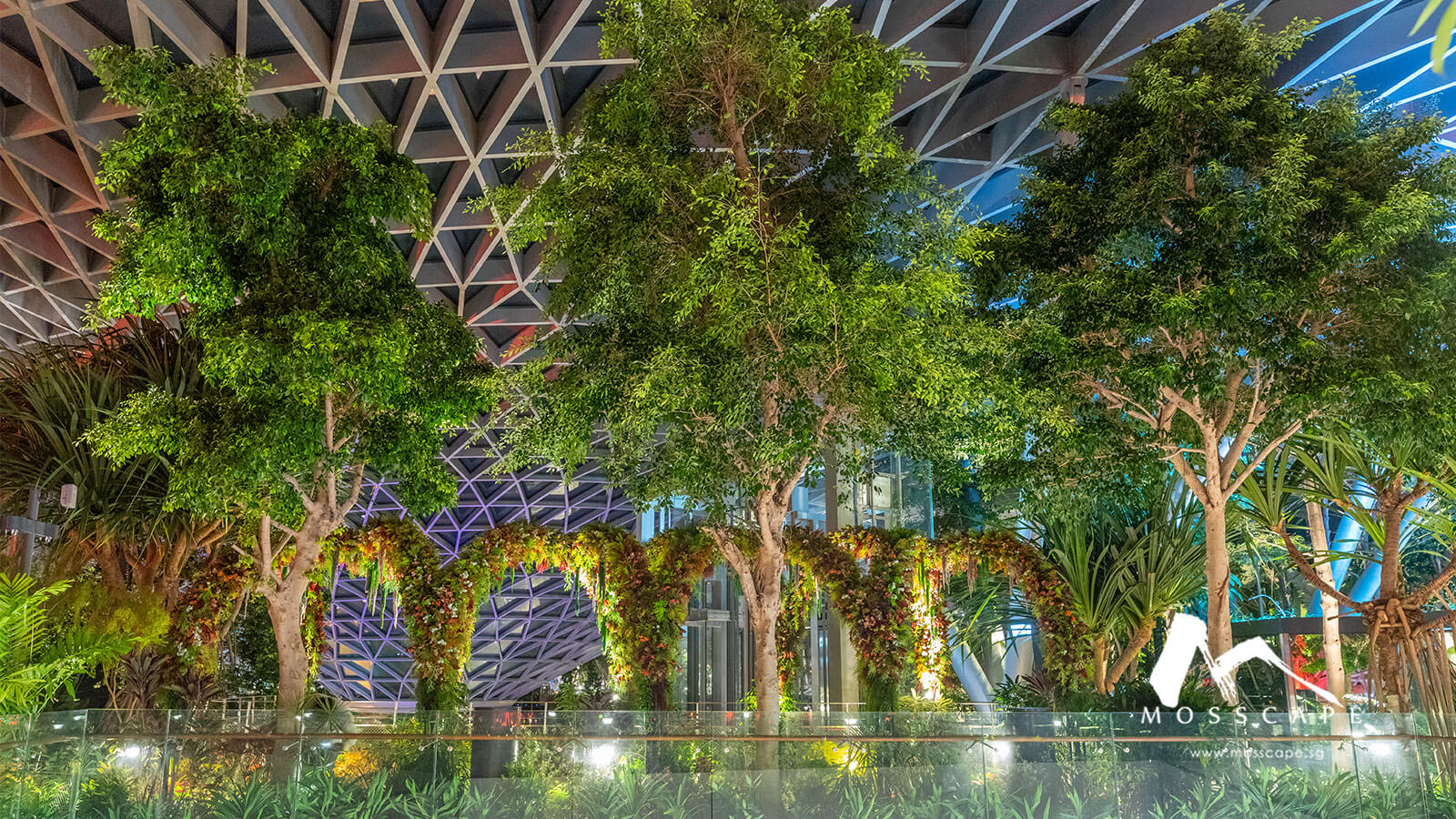 Creating Indoor Vertical Gardens at Jewel Changi
Context
Situated at Singapore Changi Airport, Jewel Changi is a multifaceted shopping-cum-leisure destination, both for air travelers and locals. Developed to further enhance the grandeur and glory of this airport, Jewel Changi is a magnificent, ten-story landmark featuring retail and dining facilities, a plush hotel, indoor gardens, and an array of exciting attractions. Apart from shopping, guests can indulge in several activities such as fine dining, fun games as well as marvel at the specially curated lush indoor vertical gardens.
Creating an indoor vertical garden mix in Jewel Changi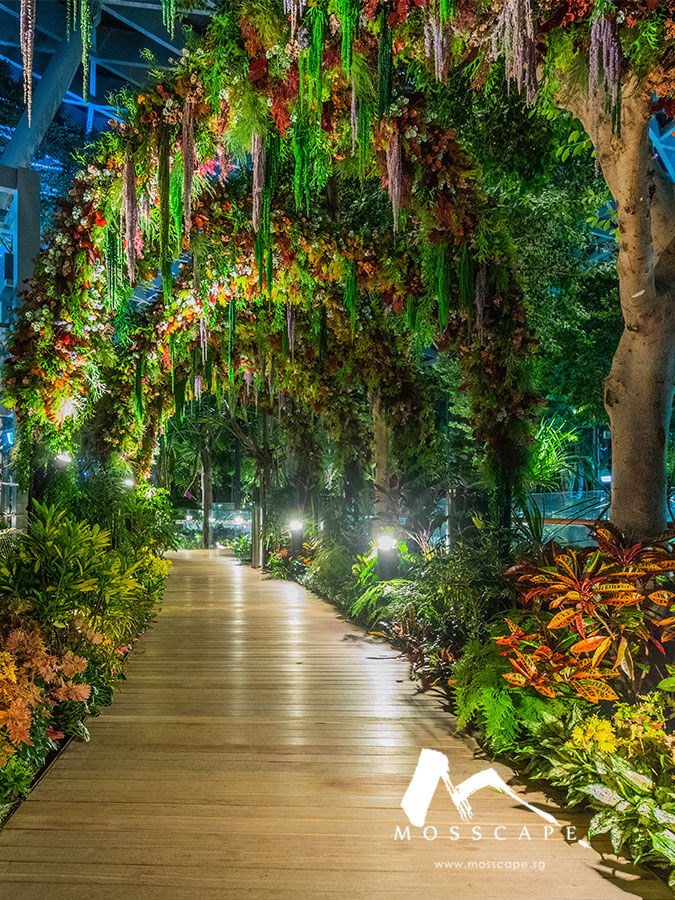 Mosscape was entrusted with the responsibility of creating one of the green spaces at the rooftop level of Jewel Changi. Approaching this prestigious project with our innovative biophilic interior design, we created a stimulating mix of indoor vertical gardens that achieves heartwarming harmony with nature. Infusing natural elements into the built environment, this biophilic space reverberates with the freshness and vitality of nature, bringing a soothing experience to visitors.
This space was created with a mix of artificial and live plants, resulting in a picturesque walkway for visitors. In the stimulating indoor vertical garden that has shaped up, our artificial plants blend in beautifully with the rest of the living entities, creating a magnificent fantasy feature that is long-lasting and durable.
We are proud to say that this green space created by us at Jewel Changi is indeed the jewel in the crown of our achievements!