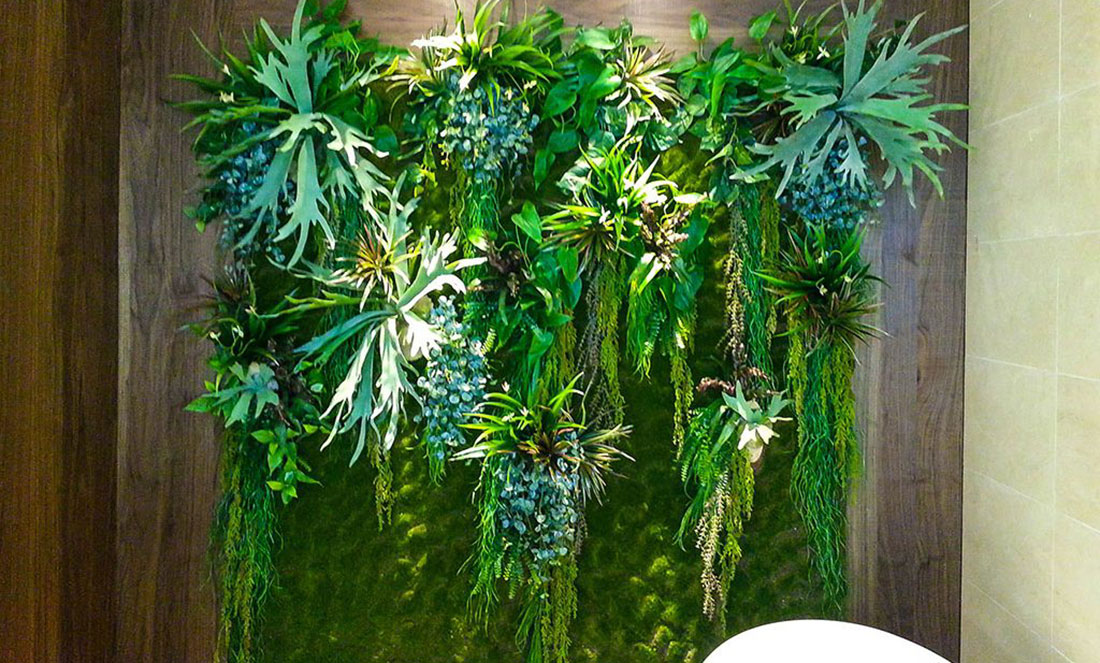 Why Choose Artificial Green Walls?
What Exactly is 'Artificial Greenery'?
Have you ever seen a plant spreading out vertically across a wall, only to discover later that it is not a live creeper or foliage? If yes, you are not alone. Artificial green walls and potted plants are now regular features in homes and offices in Singapore.
To connect with nature and the natural ecosystem is a deep-rooted human instinct. Plants create a sublime sense of well-being and induce a feeling of relaxation. No wonder most of us like to place flowers and plants in our home or at the workplace. However, choosing live plants may not be a practical consideration always. It may be inconvenient, expensive, or, in some cases, a hindrance due to the allergic reactions in some people.
Artificial greenery can be a great alternative. It refers to the imitation of natural flowering plants, shrubs, and foliage, created for decorating homes and offices. Also known as faux greenery, artificial greenery offers a striking resemblance to living plants in many aspects, such as coloring, texture, growth patterns, and density. Today's modern artificial green walls create a realism and illusion that is simply incredible.
How To Create an Artificial Green Wall?
Artificial greenery creates a soothing ambience that brings liveliness to your room. The leaves, flowers, and stems create a harmony that resonates throughout the space; the pop of green induces a sense of serenity that quickly puts you at ease.
Furthermore, you can achieve dramatic effects with artificial wall plants that are limited only by your imagination… Whether you choose to put just one plant on a desk, place a cluster on a window sill, or mix different varieties on a table or mantelpiece, the styling possibilities are practically endless.
What are The Benefits of Artificial Green Walls?
Artificial green walls have now become a lifestyle feature. And for good reason!
The growing trend of opting for artificial greenery can be attributed to the following key factors:
Cost effectiveness
Safe for pets (non-toxic)
A healthier option, since they are hypoallergenic
Can be placed anywhere in a room
Lesser maintenance; no need for air, water, soil, or sunlight to survive
Can be placed even in dark spots or at an altitude
No fear of pest attacks
Engage Mosscape for the best in landscaping
Want to enhance the décor for your home or office? Mosscape is the right choice for all your artificial greenery needs. We are a team of nature lovers, who bring the right mix of creativity and technical capabilities to enliven your space beyond your expectations. As a premier landscape company in Singapore, we specialise in preserved natural moss walls, vertical gardens, and artificial green walls.
Discuss innovative ideas about artificial greenery or landscaping with Mosscape today!
Get in touch with us